ITALIAN summer school 2023
Discover about music & italian language
Presentation video
Be sure to turn on English SUBTITLES
---
SUMMER 2023 FROM 1 TO 5 WEEKS
FROM jUNE 19th TO JULY 29TH
OUR SUMMER SCHOOL IS AIMED TO ALL MUSICIANS!
Children from 8 years old, teenagers and adults.
Whatever your level of preparation, we will be ready to welcome you for a holiday totally dedicated to music.
The following age groups are admitted:
HOW OUR WEEK IS ORGANIZED:
activities schedule:
at 7:30 - wake up and breakfast

from 8:30 to 12:30 - educational activities

[from 11:00 to 11:15 - a short break]

at 1:00 pm - lunch and relaxation

from 14:00 to 16:00 - educational activities

from 16:00 to 20:00 - organized activities (excursions, guided tours, etc.)

at 8:00 pm - dinner and... relaxation, fun and jam sessions
The week is an engaging and dynamic experience with a total of six hours dedicated to individual and group teaching activities and live performance rehearsals for the highly anticipated final concert.
However, we understand the importance of balancing work and play, and there will be ample leisure time for you to explore and enjoy the surrounding Italian culture. 
---
Protagonists of a live concert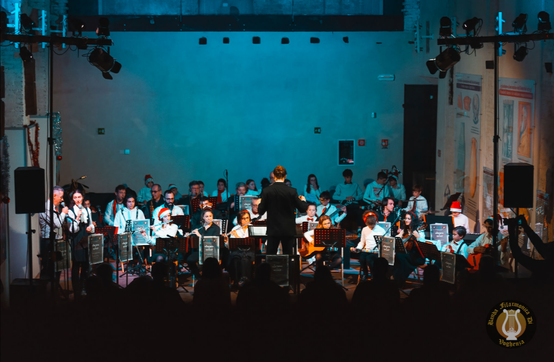 Are you ready for a summer school experience like no other? Our program is designed to help you master the Italian language and express yourself through music. The final concert is the perfect opportunity to demonstrate your newfound skills alongside your teachers in front of a live audience.
At our summer school, the language of instruction is Italian, immersing you in the culture and providing a unique opportunity to learn the language in an authentic setting. Our experienced teachers will guide you through the language and music instruction, helping you develop your communication and performance abilities.
 Plus, the final concert will take place on a stage equipped with top-level instruments and managed by professional technicians, providing an exceptional performance opportunity. Don't miss out on this exciting and enriching educational experience. Join us for an unforgettable summer school journey!
Lessons will be held by the greatest professionists, high qualified with several year of experience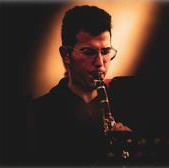 Emanuele Ganzaroli 
(Clarinet and Saxophone)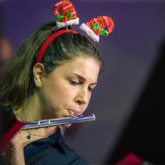 Giulia Pareschi
(Floute and Piano)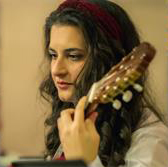 Sonia Pamini
(Guitar, Music Therapy for disabled people)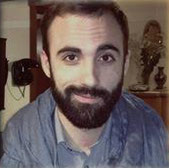 Marco Vignali
(Italian Language)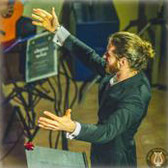 Roberto Toschi
(Drums, Orchestra Leader, Maestro)
---
The Summer School is enriched by your numerous unreleased experience such us
Home made pasta & eating the food you made by hand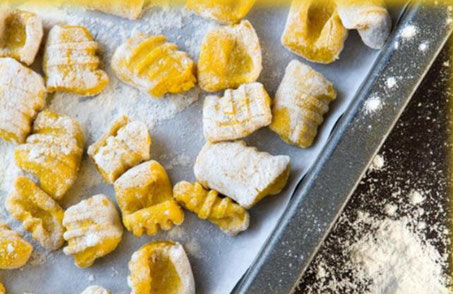 Let's  make pasta together!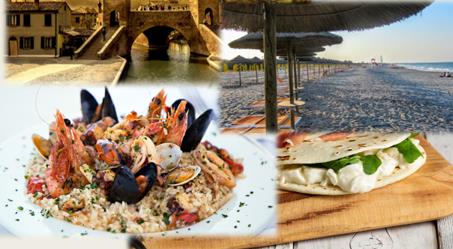 Ferrara's beach
We can chill out at the beach, on some seabeds, eat at the at the sea house (100m from the beach) tasting most typical Italian food such us risotto and Padina.
Vist Comacchio & eat at the fancy restaurants.
---
starting point: first interview
Get Ready for a tailored experience based to your specific needs and goals!
At our summer school, we recognize that every student is unique, with their own strengths and areas for improvement. That's why we prioritize a personalized approach that focuses on helping you improve your study method, technique, interpretation, and expressiveness.
To achieve these goals, it's essential that we get to know you before your departure. This initial contact allows us to gain insight into your skills and attitudes, so that we can create an intensive study program that perfectly suits your individual needs. During the interview process, you will be asked about your background, repertoire, and may even ask you to perform a piece.
Don't worry - the interview is not intended for evaluation purposes, but rather to help us better prepare for your arrival at the summer school. This personalized approach ensures that you will receive the support and guidance you need to achieve your full potential.
second step
During the second part of our introductory phase, our teaching team will meet with your "everyday" teacher/s to discuss your progress and goals. By working together, we can adapt the study plan of the campus week to perfectly suit your objectives and individual needs.
We understand that every student is on their own artistic path, which is why we prioritize getting to know your background and interests. Whether you want to continue your current path or explore new genres and repertoires, we are committed to helping you achieve your artistic goals.
By collaborating with your everyday teacher/s, we can gain a deeper understanding of your strengths and unique qualities. This synergistic approach ensures that you receive the most effective guidance and support possible, enriching you with new knowledge and experiences.
TEACHING methods
Our diverse curriculum offers a range of individual and collective educational activities, laboratories, and self-study sessions designed to help you develop and improve your musical skills.
With a personalized study program developed specifically for you, in collaboration with your teacher, you will have ample opportunity to explore your musical tastes and sensibilities. Our stimulating and creative approach to learning ensures that your study hours are both productive and enjoyable.
Our experienced teachers are dedicated to providing you with the right guidance and support, with a teacher-to-student ratio of 1:4. Individual lesson moments will alternate in rotation, allowing for independent study and practice time.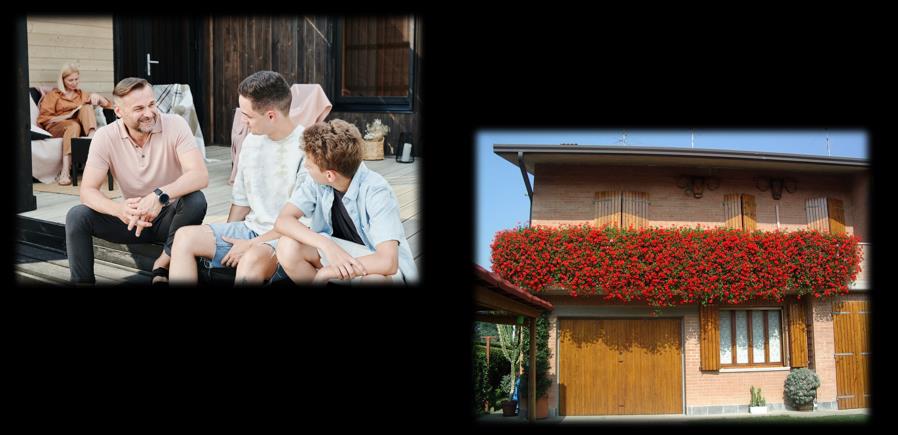 TOOLS AND EQUIPMENT
Clarinet and Saxophone
Floute and Piano
Guitar
Drums
 LOCATION
Music School of Voghenza and Head Office of Philharmonic Band of Voghenza
Via Europa no. 8 (Voghenza, province of FERRARA)
The history of the Philharmonic Band of Voghenza began in 1856, thanks to the tenacity and passion of Maestro Onorato Gandolfi, who decided to give music as a gift to our community, to accompany solemn moments and give everyone the opportunity to feel part of a band ensemble. Onorato Gandolfi's greatest desire was to support and cultivate vocations and talents, if we are here to make music, if our young people accompany us on this adventure, it is thanks to him.

Pick up from/to the airport
As soon as you buy your fight ticket pls let us know:
Flight number

Arrival estimated time
the theatre
The culmination of our summer school experience is a truly unforgettable moment - the Final Concert! Held on the last day of the program in the stunning Sala delle Bifore In Belriguardo (the Este delight), this is your chance to showcase everything you've learned and express yourself in front of a live audience.
Throughout the week, we'll simulate the dynamics of a real live performance setup - from group rehearsals to sound checks and equipment usage - all under the expert guidance of our sound engineers and teachers. This hands-on training will prepare you for an authentic stage experience that will be both thrilling and rewarding.
The concert is open to the public, offering you the opportunity to share your progress and newfound skills with others. The rush of emotions you'll experience on stage will be unlike anything else, and will greatly enrich your artistic journey. Join us for an incredible week of learning, growth, and self-expression - culminating in a Final Concert you'll never forget!
---
Please contact us for further info.
---
FAQ: YOUR FREQUENTLY ASKED QUESTIONS
Can I participate in the music and Italian summer even if I have been studying music for a very short time?
YES!!! We will welcome you even if you have ZERO experience, our motto is "From ZERO to HERO"!!!
We have an adequate number of teachers to ensure that each of you is adequately followed: you will have an educational program to follow during your week, created based on your level, your aptitudes and your objectives. Consequently, the musical summer school is suitable for students of all levels, including those who have just started playing.
How can the music summer school benefit those with prior music experience?
If you already have experience in music, don't worry - the campus is designed to provide a personalized educational path for all levels. Before enrolling, we'll have an introductory interview that will allow us to tailor your study plan based on your goals and starting level.
Is the music summer campus suitable for all ages?
Absolutely! We've had students ranging from 8 to 80 years old attend our summer campus in previous years, so there's no age limit. If you're concerned about being the only one in your age group, we're happy to provide information on the ages of the other attendees or suggest a week that might be a better fit.
Can I stay in a single room at the hotel during the music summer campus?
Yes, you can! However, availability of single rooms is dependent on the hotel, so we can't guarantee their availability. Despite this, in recent years we haven't encountered any issues with organizing single rooms.
I've been studying music for a long time, I would like to enroll to achieve specific goals, could the music summer campus be what I'm looking for?
Just like for those who have recently started studying music, the campus week offers a tailor-made educational path even for those who have a richer experience and have been studying for longer. Remember that, before enrolling, we will have an introductory interview which will be useful for you and us to get to know each other: this first meeting will have educational value because it will allow us to understand your starting level and prepare your weekly study plan based on yours. goals.